3 Tips for Agents to Get Competitive Offers
While many homeowners choose to sell to Opendoor because of the convenience, certainty, and flexibility of our process, we know a competitive offer price is critical to their decision. Here are 3 tips for agents to get the best and most accurate offers for your seller clients. 1\. Know when to request an offer Opendoor \[…\]
Kerry Melcher
2/20/2020 · 2 min read
Curious what your home is worth?
Get an offer in minutes, sell in a matter of days.
Find out
While many homeowners choose to sell to Opendoor because of the convenience, certainty, and flexibility of our process, we know a competitive offer price is critical to their decision. Here are 3 tips for agents to get the best and most accurate offers for your seller clients.
1. Know when to request an offer
Opendoor typically makes stronger offers pre-list, because a home will have higher appraisal risk if it's already been listed and hasn't sold.
2. Submit a variety of photos
For the most accurate offer, take photos of the following areas when requesting an offer, or submit when requesting a revised version of the offer:
Front and back exteriors including backyard

Kitchen, living room, master bath (remember to capture flooring)

Any major additions/renovations
3. Include specific property details
The Opendoor questionnaire asks about the home condition and features, such as the number of beds/baths, and whether improvements have been made within the last 5 years. More details can be helpful to include in the comments toward the end of the questionnaire though. Examples include specifying whether the home has 1/2, 3/4, or full baths, as well as indicating if the floors or kitchen appliances have been replaced within the last year.
Opendoor is grateful to have many agents and brokers who now choose to introduce our offers as part of their listing presentations. "Getting to know more about Opendoor and understanding their business model and mission, has truly changed the way we run our business," says Kenny Klaus, a Broker with Keller Williams in Phoenix, AZ. "We now present an Opendoor offer to almost every client we speak to."
Kerry Melcher is the Head of Sales and Brokerage at Opendoor. She's a third-generation REALTOR®, former Director and Board Chairman of the ARMLS, and former President of the Phoenix Association of REALTORS®.
Give your sellers options
Get a competitive cash offer in 24 hours
Deliver a convenient sale, no staging or showings
Avoid risk of buyer financing fall-through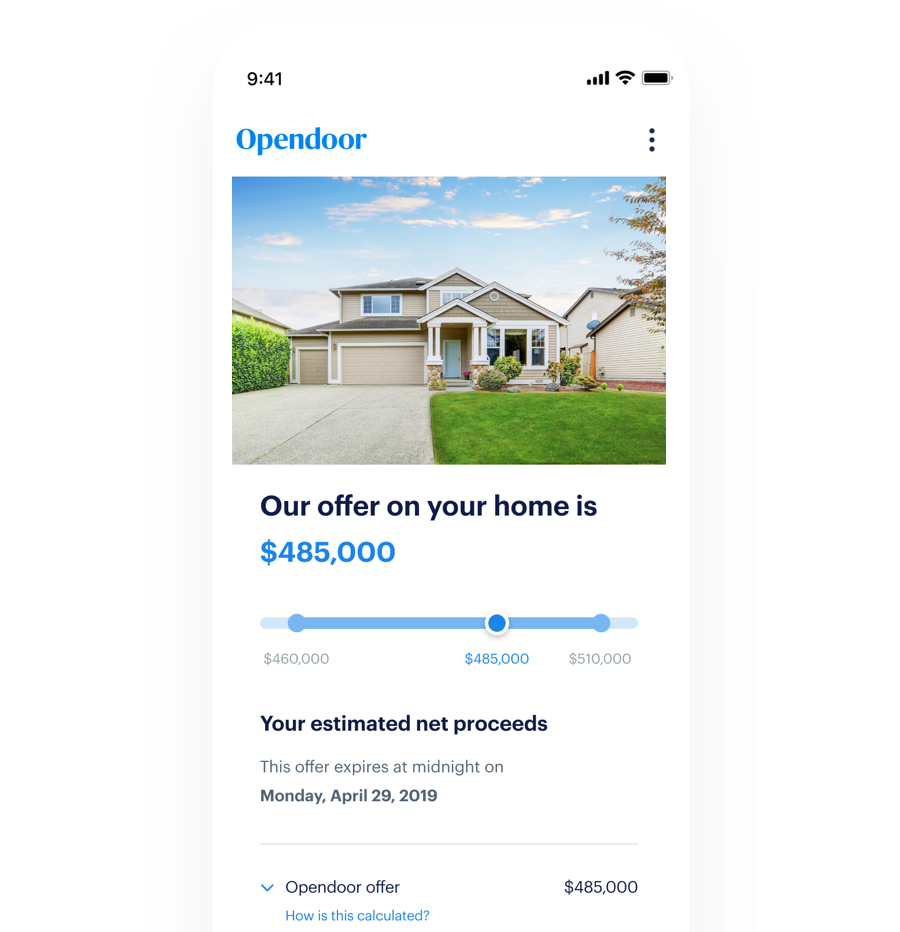 Further reading