This is part 4 of our 4 part #LoveWhereYouLive series. This Valentine's season, we're helping customers fall in love with their homes all over again.
It might have been love at first sight years ago, but the time has come when you realize you need to break up with your current home and move on to something better. How do you make a clean break and focus your time and energy on your new love — the house of your dreams?
Here are 10 tips to help you keep your emotions in check while you sell your home.
1. Make sure you're truly ready to sell
Before you do anything, determine if you have good reasons to sell. HGTV calls this the "understanding your why" of selling. Grab a pen and paper and make a list of the reasons you want to move. It might be financial, the need for more space, access to a better school district, a job change or even the desire to downsize. If you're struggling to come up with good "whys," then wait a few months and re-evaluate.
2. Prepare yourself for the selling process
Once you've decided to sell, you'll need to emotionally prepare for the selling process. Putting your house on the market opens it up to scrutiny. Buyers and realtors will provide feedback after showings. The inspection process will inevitably reveal some flaws. It's natural to feel some emotional attachment, but remember that this is a business transaction. Do your best not to take feedback personally. Business Insider offers more tips for emotionally detaching during the selling process.
3. Price your house right
When you're reluctant to let a home go, you may be tempted to overprice it. To determine how much your house is worth, do some research first. You could also request a free offer from Opendoor in order to get an estimate of the fair market value of your home.
Additionally, look at what other homes like yours have sold for recently. You'll want to take into account any unique features your home may have, such as high-end finishes, a large lot size or swimming pool.
4. Decide what selling strategy is right for you
There are many ways to sell a home: through a real estate agent, for sale by owner or selling to a direct buyer like Opendoor. Consider the pros and cons of each. A good agent will walk you through every step of the process, but you'll have to endure house showings and an unpredictable timeline for selling.
Selling the home yourself allows you to avoid paying realtor commissions, but you'll have to do your own legwork, including marketing, photography, scheduling showings and paperwork.
Direct buyers like Opendoor eliminate the hassle of showings and offer a transparent, streamlined process on a timeline that works for you, and the average cost is comparable to a traditional sale.
5. Think of your house as a product to sell
While your home is full of sentimentality and memories for you, a potential buyer will be looking at it quite differently. Try to put yourself in the buyer's shoes and examine the house's attributes and imperfections.
Highlight all the best features and correct anything that might detract from the value (for example: remove clutter, have the carpets professionally cleaned and paint over any bright colors with neutral tones). Finally, look for simple investments you can make that will increase your home's value.
6. Stay involved in the process
Putting your home up for sale the traditional way isn't a "set it and forget it" exercise. The more you stay in tune with the process, the more in control you'll feel, and ultimately the more satisfied you'll be with the outcome. Ask your real estate agent what you can expect to happen next. Keep the home tidy for showings and inspections. Listen to feedback from potential buyers and realtors, and respond to their questions in a timely manner. Read all paperwork carefully, and ask questions if there's something you don't understand.
7. Lean on your friends for support
Just like when you're going through a romantic break-up, friends can offer you support through the moving process. When emotions run high, pick up the phone or meet someone for coffee. They can offer a listening ear or some perspective if you start to forget why you're moving in the first place. Good friends will also help you celebrate milestones like closing on the sale and moving into your dream home.
8. Keep an open mind about the buyer
You might imagine that your home's prospective buyer is just like you and will love the house for all the same reasons you do. However, that's not always the case. Don't hesitate to accept a good offer just because the buyer doesn't fit your vision. Try to be practical and look at the numbers and offer terms instead. As The Balance explains, you can also counter offer if the first offer is too low.
9. Be flexible during the deal-making process
Negotiations are rarely easy. One of the most stressful parts of selling is dealing with the buyer's requests, whether they are repair requests following an inspection, an inconvenient closing date or requests that certain furniture or appliances be included in the sale. Imagine the process as a give-and-take. Being flexible will help you close the deal.
10. Focus on the next chapter
The best advice when moving on from any relationship? Focus on the future. Chances are, you're moving on to bigger and better things. So dream big. Start visualizing yourself in your new home. Plan your furniture placement using these tips from HGTV. Start a vision board with paint colors, fabrics and artwork. Do everything you can to fall head over heels for your new space.
It may be hard to believe right now, but you'll soon become just as attached to your new home as you were to your old one.
Do you have some thoughts or tips on how to keep your emotions in check when selling your home? Follow us on Facebook, Twitter or Instagram!
Related articles:
Unlock an offer on your home
Get a free, no-obligation offer in 24 hours.
Skip the hassle of listings, showings, and repairs.
Close on your own timeline.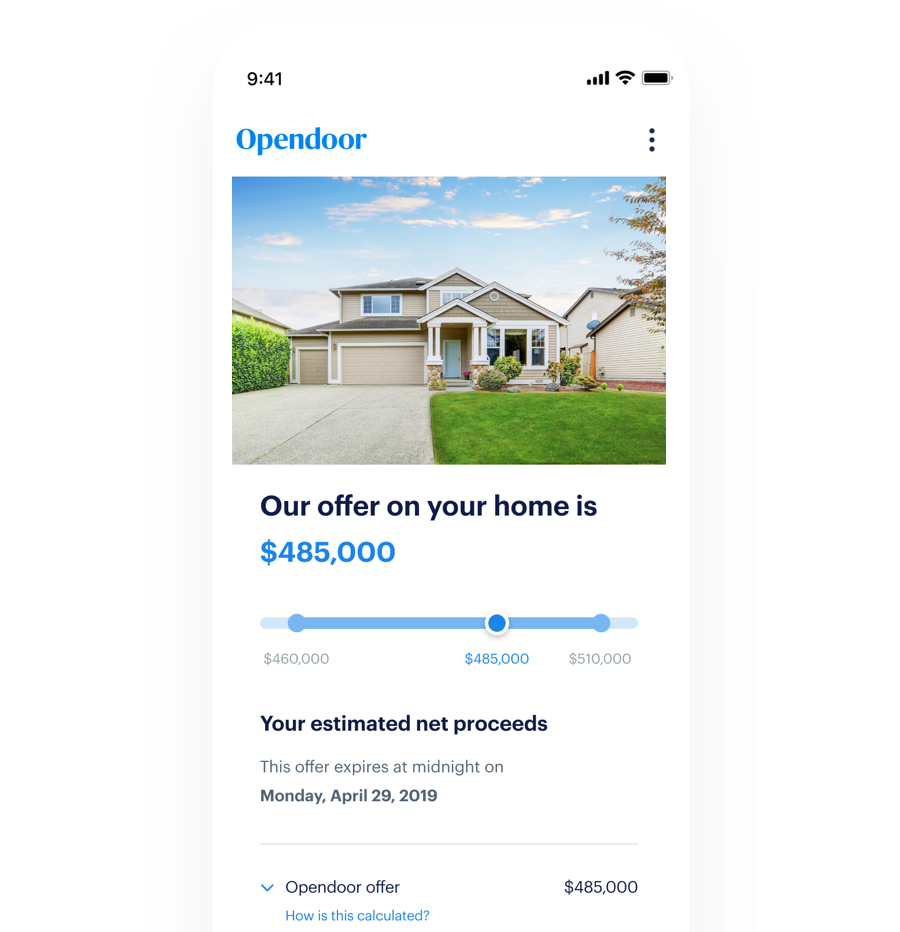 Further reading