While the old real estate adage may have been, "location, location, location," perhaps today's real estate motto should be, "schools, schools, schools," as high-ranking school districts have been increasingly hitting home buyer's wish lists.
A 2017 study by the National Association of Realtors (NAR) found 26 percent of home buyers considered the quality of schools when looking for a new home. Schools aren't the only determinant of home prices—safety, commute times, jobs, and housing inventory all play a part in any market. But a good home in a good school district can fetch a higher price, and also hold a better resale value than a similar home in a less-stellar district.
"Economists have estimated that within suburban neighborhoods, a 5 percent improvement in test scores can raise prices by 2.5 percent," reports the New York Times.
For access to a top-tier school district, buyers in many markets are willing to forgo an additional bedroom and vaulted ceilings. Other parents consider higher home values an investment in their children, weighing the cost of private school ($20,000 and counting in some urban areas) versus the cost of a larger or newer home.
A pricier home in a better public school district could save a family upwards of $200,000 in private school tuition over a decade, in addition to recouping some costs when they sell a home. That prep school tuition? That's gone for good.
And the emphasis on school districts looks to only increase as more families enter the housing market or upgrade to second homes. The under-36 crowd forms the largest new-home-buying cohort, according to a 2017 NAR study, and 49 percent of that age group has at least one kid under the age of 18 at home. And almost half of them say school districts play a big role in buying decisions.
So what does all this mean for home buyers, and sellers?
You'll pay a premium for top districts
Home values inside top-rated school districts were 49 percent higher than the national median home price, according to a 2016 study by Realtor.com, which analyzed data from the residential listing database and school district ratings from GreatSchools.org.
→ Want to close in just a few days at a competitive price? Learn how selling your house to Opendoor works.
We're talking schools with a 9 or 10 out of 10 rating (8-10 indicate "above average") looking at mainly academic performance (such as those dreaded compulsory tests). High school stats take into account SAT scores, proficiency scores, graduation rates and college acceptance rates. These scores are usually compared at either the state or national level.
And even dropping from a 10 to a 9 can have a big effect on home values. For example, in Dallas County, Texas, the Highland Park Independent School District (ISD) has an average school rating of 10. In this area, the typical home for sale is, on average, 632 percent more expensive than your typical American home.
About 20 miles northwest from Highland Park is the Coppell ISD, and you'll find much cheaper homes. Even though Coppell ISD has an average school rating of 9.0, these homes sell for a 170 percent premium over the national average—quite a bit less than those found in Highland Park.
Homes prices dip even more in the Carrollton-Farmers Branch ISD, with an average school rating of 6.6 and homes selling for 129 percent more than the national premium.
Schools aren't always the main factor. The median income in the Highland Park is high—about $184,000, according to Data USA—and the area is close to Dallas, two factors that also increase property value. Coppell also has a high (but not as high) median income —$119,000, according to city statistics—but its distance from the city and slightly lower-ranked schools likely factor into its comparatively lower property values.
In Atlanta, homes can net a premium in highly rated school districts, but those districts don't need to rank a top 10 to hit the highest price. The Cherokee County school district, with an 8.8 ranking in 2016, garnered higher prices than other nearby districts, some with higher rankings. Many Cherokee County towns like Holly Springs, Canton and Woodstock score high on lists of the safest places in Georgia, with a lower volume of crime than nearby Atlanta. That matters, too.
There are still affordable homes near good schools
As of June 2017, the average selling price of a home nationwide was $371,200, according to the United States Census Bureau. Buyers looking for a well-priced home in a highly-rated school district aren't out of luck though. Data from Realtor.com shows there are still many areas of the county where you can buy a home near good schools for under $300,000.
For example, homes in the Peoria Unified School District of Maricopa County, Arizona, have a median list price of $283,000 with an average school rating of 7.9. While the school district covers Peoria and Glendale, Arizona, much of the school district services unincorporated areas in Maricopa County. Many homes listed around the median price are in rural areas or smaller developments outside of the bigger towns, but they still feed into good schools.
Great schools make for an easier sell
And it's not just about the buying. For homeowners hoping to sell their current home before they upgrade, we've got good news. Homes in top-ranking districts often sell faster than homes in less desirable districts — eight days faster, according to Realtor.com. Realtor.com also found that those homes received 26 percent more views than the average listing, and 42 percent more than homes in lower-ranked school districts.
And they retain their value. An academic survey of two decades' worth of research found that "for each percentage point increase in school district PSSA score of students who scored proficient or above, the prices of housing in that area increase by $0.52 per square foot," according to researchers at Duke University.
The data points to a historical trend — as school test scores rise, so do home values. So when it's time to sell and upgrade your home, doing so inside a decent school district will likely reap dividends.
This content is meant for informational purposes only and is not intended to be construed as financial, tax, legal, or insurance advice. Opendoor always encourages you to reach out to an advisor regarding your own situation.
Unlock an offer on your home
Get a free, no-obligation offer in 24 hours.
Skip the hassle of listings, showings, and repairs.
Close on your own timeline.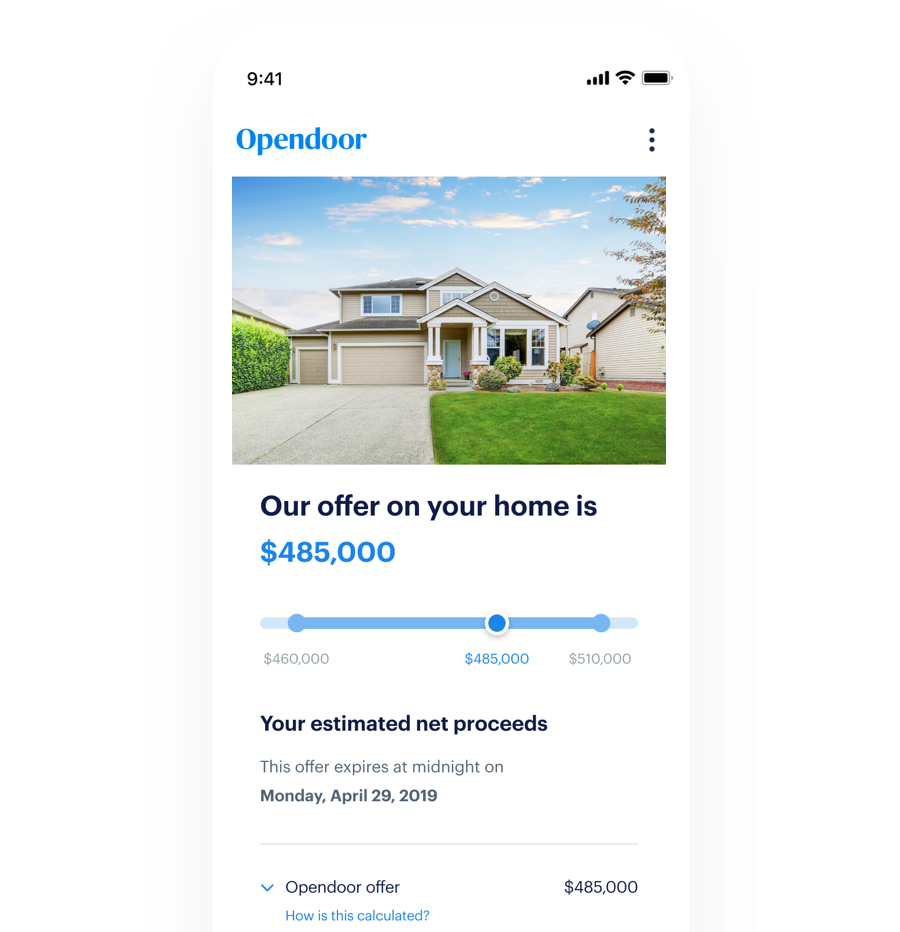 Further reading