Put your license to work as an Opendoor Brokerage Tour Assistant
Apply now
Help Buyers find a home, not sell them one.
As an Opendoor Tour Assistant, you will:
Work on demand
Set your own schedule and territory. Choose the tours you want.
No closing pressure
Don't wait until closing to get paid. Tour Assistants get paid every two weeks.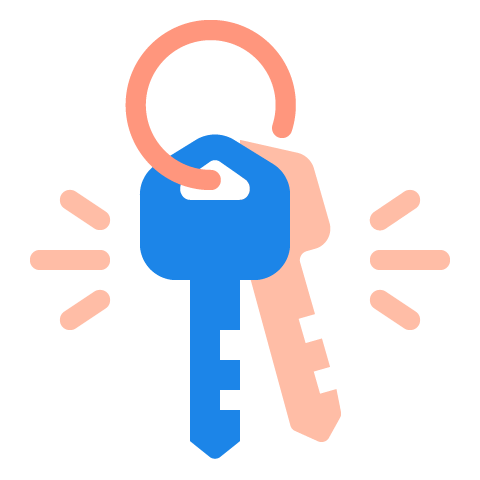 Put your license to work
Gain experience, get to know your market, and interact with customers.
The Tour Assistant role has given me the most flexibility a job can possibly provide while offering great pay. I've lived in Arizona for over 30 years but with this position I've gotten to explore so many parts I've never seen. To top it off, I've helped countless people find their dream home!
Jenny Zuraikat
Opendoor Tour Assistant, Phoenix AZ
We're actively growing our teams
Joining Opendoor Brokerage as a Tour Assistant enables you to put your real estate license to work on your own schedule. Get paid for helping buyers find a home, not selling them one
We're looking for agents who want to get to know their local market by providing on-the-ground customer service to people interested in touring homes.
Apply now
Active real estate license in good standing with your state
Must be willing to hang your license exclusively with Opendoor Brokerage
Current member or willing to join local board of Realtors and MLS at own expense (costs vary by market)
Have access to or willing to obtain Supra/Sentrilock keybox access at own expense
Reliable mode of transport
FAQ
What are the responsibilities of a Tour Assistant?
For Tour Assistants, we're looking for licensed agents who want to kickstart their careers by providing on-the-ground customer service to people by touring homes in their area. Responsibilities include:
Accept or reject new tour requests sent to you based on your availability
Schedule and attend home showings with Opendoor customers
Communicate any customer feedback to the Opendoor Team
How much will this cost?
For Tour Assistants, we do not charge anything to join the program but you will be responsible for joining your local association, paying MLS dues, and obtaining Supra/Sentrilock key box access.
How many Tour Assistants do you have in each market?
For Tour Assistants, the number of agents also varies by market and the amount of tour demand we're receiving. As a Tour Assistant you can work as little or as much as you want and we try to balance the number of agents with demand to keep everyone as busy as they want to be.